Challenge winner and inspiration – mini album
Thank you very much for your submissions on our first blog challenge – all your layouts are beautiful and it was really hard task to choose the only one. Finnabair asked for voting all our DT members.  Vote were very different 🙂 but finally we managed to establish, who won.
The winner of our challenge is Em Stafrace! Congratulations!!
On Em's blog you can see more wonderful, inspirational projects made by Em using Dreamer Collection.
Em – congratulations once more and please contact us at tusia (at) 7dotsstudio.com – we will send you a package of complete Dreamer and Elise Rebel collection.
I would like also to reward one more person – Tores. She made two fabulous layouts using Elise Rebel Collection – please take a look how fantastic she played with colours!!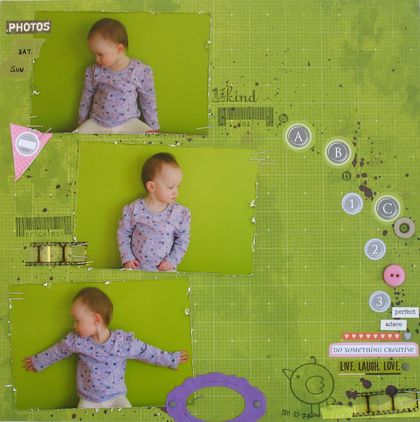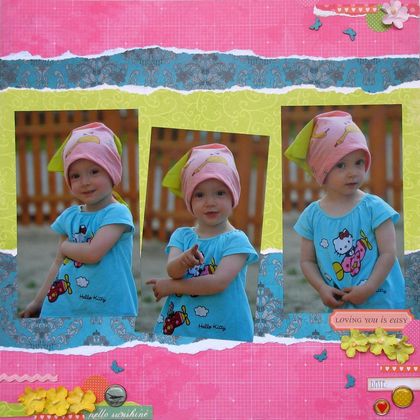 Tores wins a complete Elise Rebel line.
Thank you once more for taking part in our first challenge – soon we will have a new one for you – please watch our blog 🙂
Hugs, Tusia
* * *
And now time for some more inspiration from our DT member – Mumkaa! She made w onderful minialbum dressed in "Elise Rebel" collection, some paint scraps and bits – it is totally in her style 🙂
Mumkaa says:
Photos from this album waited for their turn a loooong time. From the whole big photo session I've chosen only 4 photos, which I love for many reasons. That's how this minialbum was made – I decided to be minimalistic with photos and journaling, but to keep some balance I added a lot of energy – in colors, design and supplies used.
Elise rebel Collection made my work really easy: the album was made without much effort and everything was matching perfectly. For me working on this project was really great fun:)
Album size is about 11×22 cm.